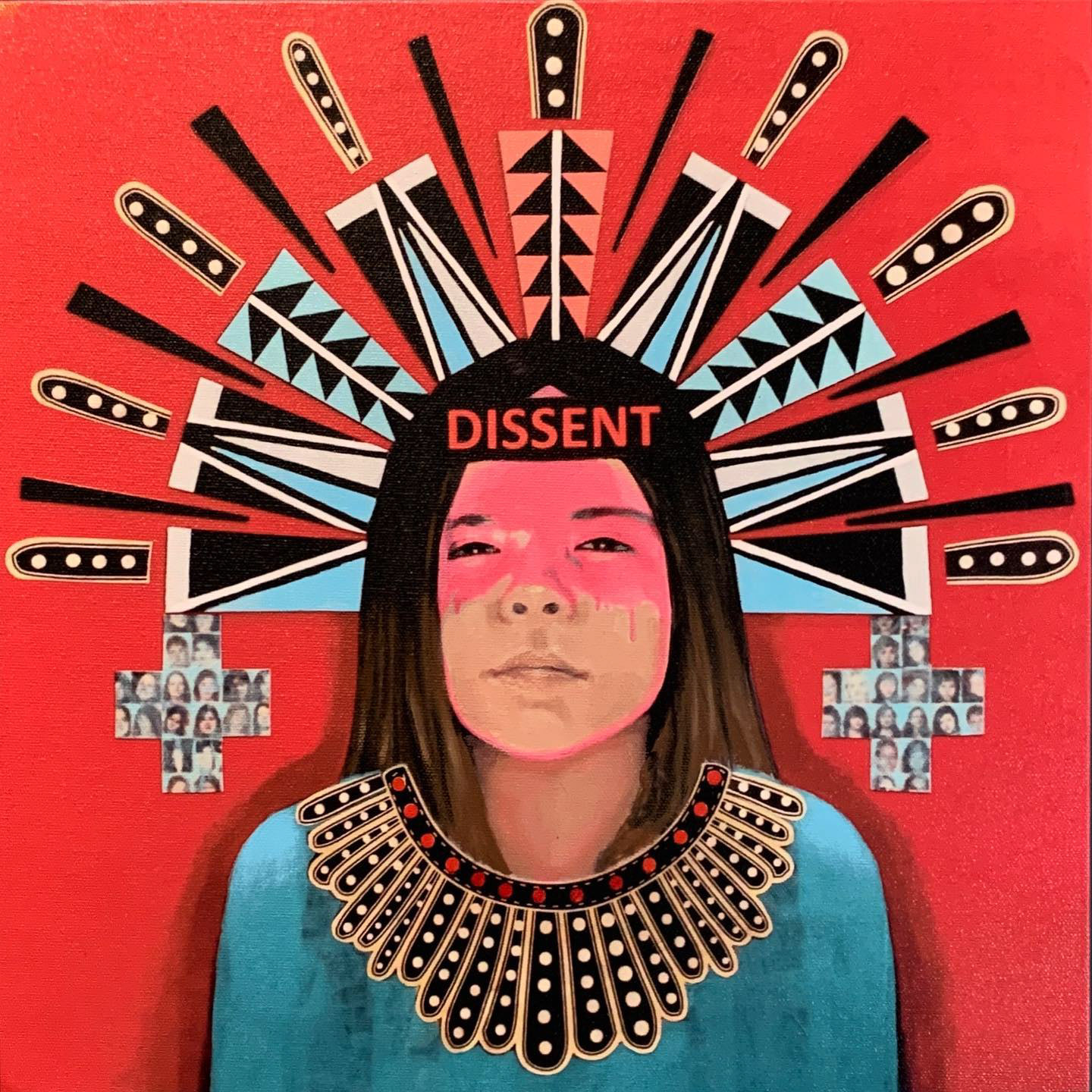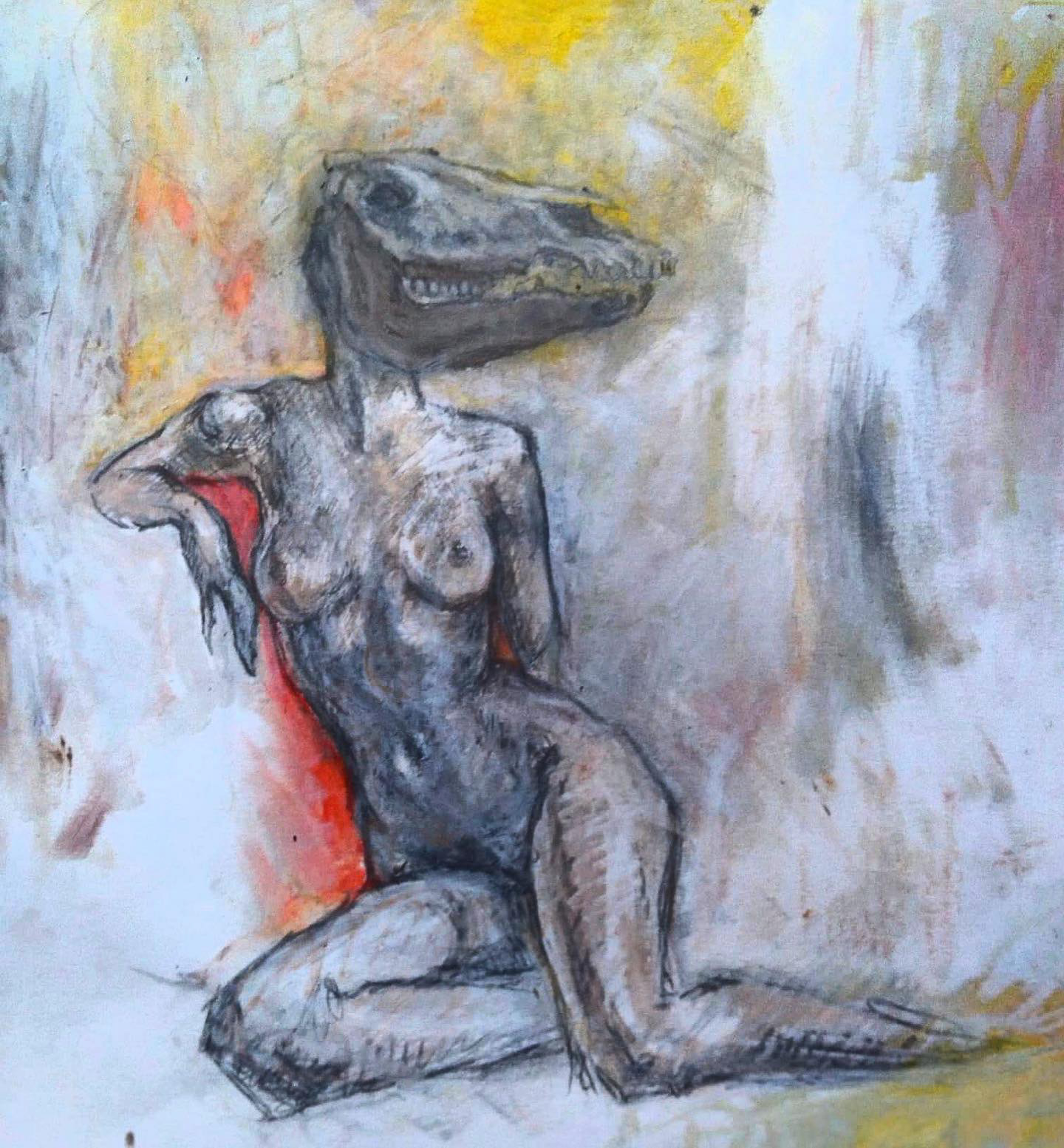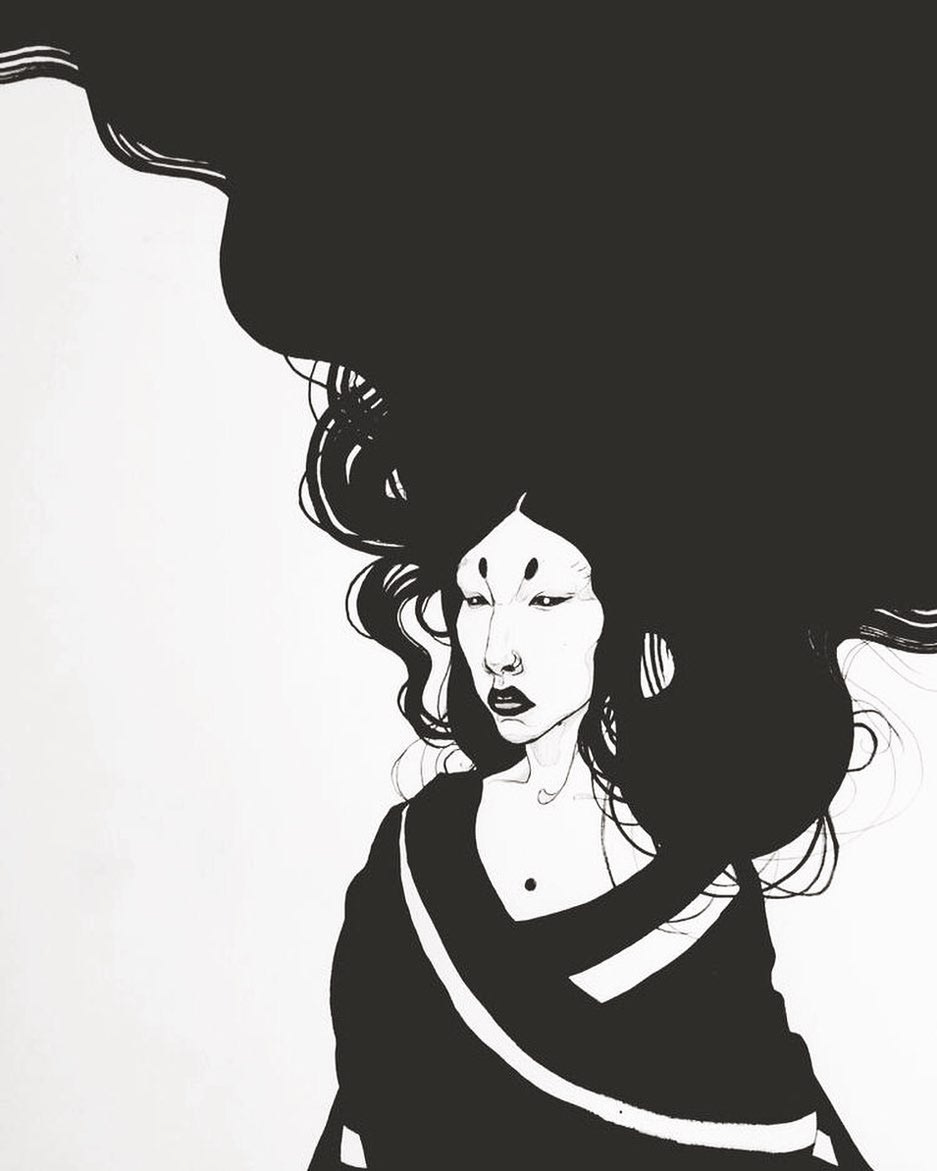 FarahNheight Gallery specializes in Contemporary Native American Art
and features many of the primary artists working in this artistic arena. In additional to our collections of classic contemporary and vintage art, the gallery also showcases various other works in different mediums such as - prints, sculptures, murals, glass, carvings, drums, jewelry and more.
Our Current Featured Artists include

well known contemporary artists such as Carlos Sandoval, Joe Mueller, Elton Manygoats, Randy Barton, JayCee Beyale, Gregg Deal and more. Additionally we display work by other newer, upcoming artists based on content, attraction and expression.
FaraHNHeight also has an extensive collection of Vintage Art
, including original paintings, and also lithographs, serigraphs, etchings, mono prints and similar such works. Some of the better know names we carry are Fritz Scholder, Paul Pletka, Clef Beck, Armond Lara, Frank Howell, Earl Biss, R.C. Gorman, Sari Staggs, Larry Fodor, Dolona Roberts, Paul Jones, Rance Hood and many others.
Gallery Director Gregory Farah is passionate about the work he represents. Together with his extensive knowledge, experience, resources and contacts, he embodies an excitement about the art that is infectious. 
Gregory previously worked as the co-director for the well know RC Gorman Navajo Gallery & Estate, a collection of five galleries throughout the Southwest. During that time his appreciation of Native American Contempory Art grew as he met and worked with various artists and collectors. Farahnheight Gallery is the evolution of that exposure and fascination he has with this unique body of art. Gregory has an MBA from the University Of Texas and a Bachelor of Arts in Middle Eastern History and Art from Tulane University.
"Contemporary Native artists, like their non-Native peers, have important and original perspectives on the issues of this time. Many of these artists continue to be influenced by specific histories and traditions, but they are also members of a larger creative community that shares a global culture. Their work is part of an on-going international dialogue about living in a complex and culturally diverse world—the infinity of nations of our own time." 
What is Contemporary Native American Art?
 FaraHNHeight Fine Art Gallery is devoted to growing public knowledge and admiration of Classic and New School Contemporary Native Americana Arts. By contextually exhibiting the history and culture of Contemporary Native Americana Arts through presentations, collections and exhibitions, we strive to foster a conversation allowing insight and interpretation. Contemporary artistic manifestation throughout the many aspects of Indigenous arts and culture is a unique occasion to connect, institute, advance, and grow a cross-cultural conversation within all communities. Contemporary Native American Arts is not only Americana in its essence it is also the culmination of the highs and lows of the human experience. This genre of art exemplifies the fusion of old and new of tribal and individualism. It's a metaphor for the human condition, and almost a forecasting prophecy spreading ancient ancestral knowledge that is more important and in dire need now than ever before.
What are the differences between the types of Vintage Prints you sell
 Lithographs, Seriographs, Monotypes, Etchings, Woodblocks and Giclées?
What is Printmakin?
 Printmaking is the process of making artworks by printing, normally on paper. Printmaking normally covers only the process of creating prints that have an element of originality, rather than just being a photographic reproduction of a painting. Each print produced is not considered a "copy" but rather is considered an "original". This is because typically each print varies to an extent due to variables intrinsic to the printmaking process. 
What is a Lithograph Print?
 Lithography is created when an image is drawn with oil or wax onto the surface of a smooth, level lithographic limestone plate. The stone is treated with a mixture of acid and gum arabic, "etching" the grease content of the drawing material into the pores of the stone and chemically creating grease reservoirs. The open stone (without drawing) is affected by the gum arabic creating a thin gum layer that would then attract water. When the stone is subsequently moistened, these gummed areas retain water; an oil-based ink can then be applied with a roller sticking only to the original drawing. The ink is finally transferred to a cotton based fine art paper sheet, producing a printed page. Typically several hundred impressions can be printed before the plate shows much sign of wear. This traditional technique is still used as a fine art medium today.
What is a Serigraph Print?
 Screen Printing (also known as "silkscreening", or "serigraphy") creates prints by using a fabric stencil technique; ink is simply pushed through the stencil against the surface of the paper, most often with the aid of a squeegee. Generally, the technique uses a natural or synthetic 'mesh' fabric stretched tightly across a rectangular 'frame,' much like a stretched canvas. The fabric can be silk, nylon monofilament, multifilament polyester, or even stainless steel. Screen printing is a printing technique whereby a mesh is used to transfer ink onto a substrate, except in areas made impermeable to the ink by a blocking stencil. A blade or squeegee is moved across the screen to fill the open mesh apertures with ink, and a reverse stroke then causes the screen to touch the substrate momentarily along a line of contact. This causes the ink to wet the substrate and be pulled out of the mesh apertures as the screen springs back after the blade has passed.
What is an Etching Print?
 In pure etching, a metal (usually copper, zinc or steel) plate is covered with a waxy or acrylic ground. The artist then draws through the ground with a pointed etching needle. The exposed metal lines are then etched by dipping the plate in a bath of etchant (e.g. nitric acid or ferric chloride). The etchant "bites" into the exposed metal, leaving behind lines in the plate. The remaining ground is then cleaned off the plate which is then put through a high-pressure printing press together with a sheet of paper (often moistened to soften it). The paper picks up the ink from the etched lines, making a print. The process can be repeated many times; typically several hundred impressions (copies) could be printed before the plate shows much sign of wear. As a method of printmaking, it is, along with engraving, the most important technique for old master prints, and remains in wide use today.. 
What is a Monotype & Monoprint?
 Monotyping is a type of printmaking made by drawing or painting on a smooth, non-absorbent surface. The surface, or matrix, was historically a copper etching plate, but in contemporary work it can vary from zinc or glass to acrylic glass. The image is then transferred onto a sheet of paper by pressing the two together, usually using a printing-press. Monotypes can also be created by inking an entire surface and then, using brushes or rags, removing ink to create a subtractive image, e.g. creating lights from a field of opaque color.  Unlike monoprinting, monotype produces a unique print, or monotype, because most of the ink is removed during the initial pressing. Monotypes are the most painterly method among the printmaking techniques, a unique print that is essentially a printed painting. The principal characteristic of this medium is found in its spontaneity and its combination of printmaking, painting, and drawing media
What is a Woodblock Print?
 Woodcut, a type of relief print, is the earliest printmaking technique. The artist draws a design on a plank of wood, or on paper which is transferred to the wood. The artist then uses sharp tools to carve away the parts of the block that will not receive ink. The surface of the block is then inked with the use of a brayer, and then a sheet of paper, perhaps slightly damp, is placed over the block. The block is then rubbed with a baren or spoon, or is run through a printing press creating a Woodblock print.
What is a Giclée Print?
 Giclée printing refers to fine art digital prints made on inkjet printers. The name is based on the French word gicleur, the French technical term for an inkjet nozzle. Artists generally use inkjet printing to make reproductions of their original two-dimensional artwork, photographs, or computer-generated art. Professionally produced inkjet prints are much more expensive on a per-print basis than the four-color offset lithography process traditionally used for such reproductions. Inkjet printing has the added advantage of allowing artists to take total control of the production of their images, including the final color correction and the substrates being used.
Art Brokering Services - If you don't find what you are looking for on our site or after visiting our gallery, we may be able to suggest some further considerations from our network of artists and galleries. With our expertise in the world of Native American Contemporary Art, we can often connect you with the piece you are searching for. Ask us about our connections! 
Curation - We offer curation services to various commercial outlets such as restaurants, convention spaces or other similar environments. We can place art in your location under flexible timeframe and agreement suited to the individual business or owner.
Pop-up Shows - We also hold short term 'Pop-Up' Shows in various locales. Contact us if you would like to host a "Pop-Up' party.
Gallery Space Usage - Faranheight Gallery has a large gathering space suitable for ceremonies, poetry readings, art openings and the like. Let us know if you are interested in holding an event within the gallery space.
Giclée Prints - Our gallery focuses mainly on original art, but some of our artists also offer Gicleé Prints of their original work. This option varies greatly from artist to artist and piece to piece, but if you are thinking about a print instead of an original piece, let us know and we'll see what our agreement is with the artist.
You can sign up here to receive updates about events, artists, art work and more!